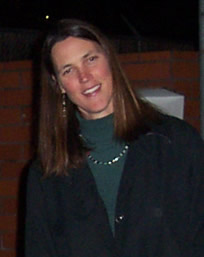 Class projects include using sheet metal to produce a design that is an enclosed space;
a three-dimensional piece you create using quarter inch rod; a found object piece; and a group project for the campus or another location.
Group critiques are held at the deadline for each project, and friendly and helpful feedback abounds. This is, in fact, a very "group" friendly class. Advanced students are always on hand to add a bit of moral support. And the instructor is very knowledgeable and loves to get her hands around a blow torch right along side of her students.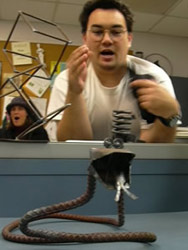 (Click on a photo for larger version)